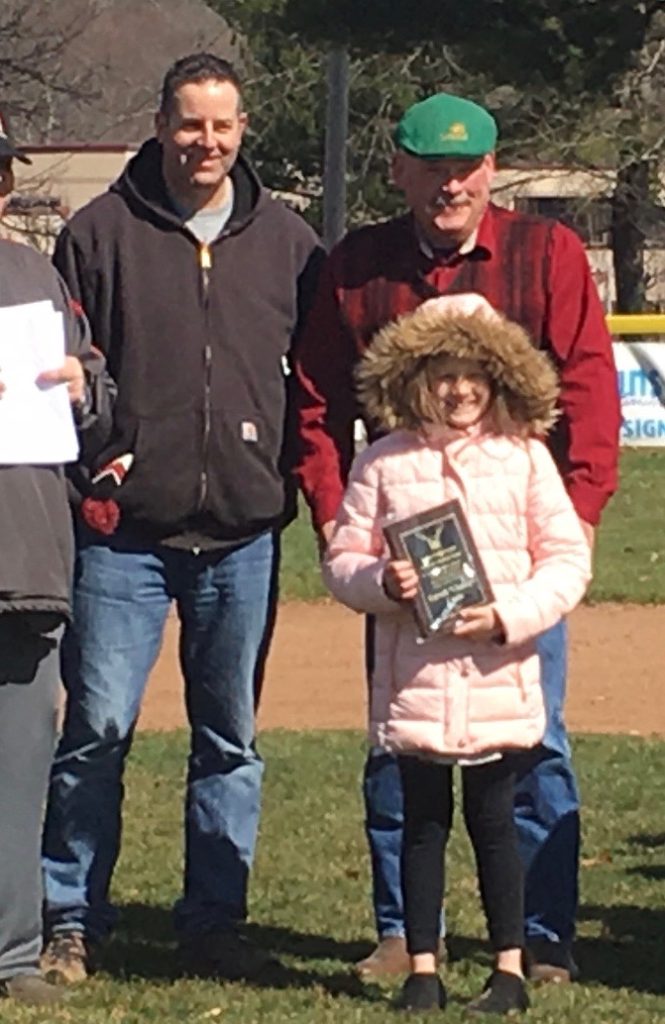 Chubby worked in the Derby Little League for over to 30 years. His official name is Carroll "Chubby" Curtis, but everyone knew him as Chubby. He was manager and coach for the Athletics from the 50s thru the mid 70s. He served on the executive board in many capacities for years but as president from the late 60s to the mid 70s. Chubby and his wife Hazel worked the food stand for many years. He did volunteer umpiring with Ed Cotter and Ed Strang during the early years of the league.
Chubby managed to fit this in over the years while being a big part of the Derby Fire Department, the church and working seven days a week delivering milk. He played baseball, football and basketball all through high school in South Salem New York.
Chubby touched the lives of many young baseball players over the years and many remember him to this day even if they were not on the Athletics. It may have been the Brigades, Shamrocks, the Rovers or the Iroquois.
Presented in memory of Chubby Curtis–in grateful appreciation for the many years of service and dedication given to the youth of Derby.
Plaque to be presented to Chubby's great granddaughter Alivia Aubin== His son Kelly is also present.