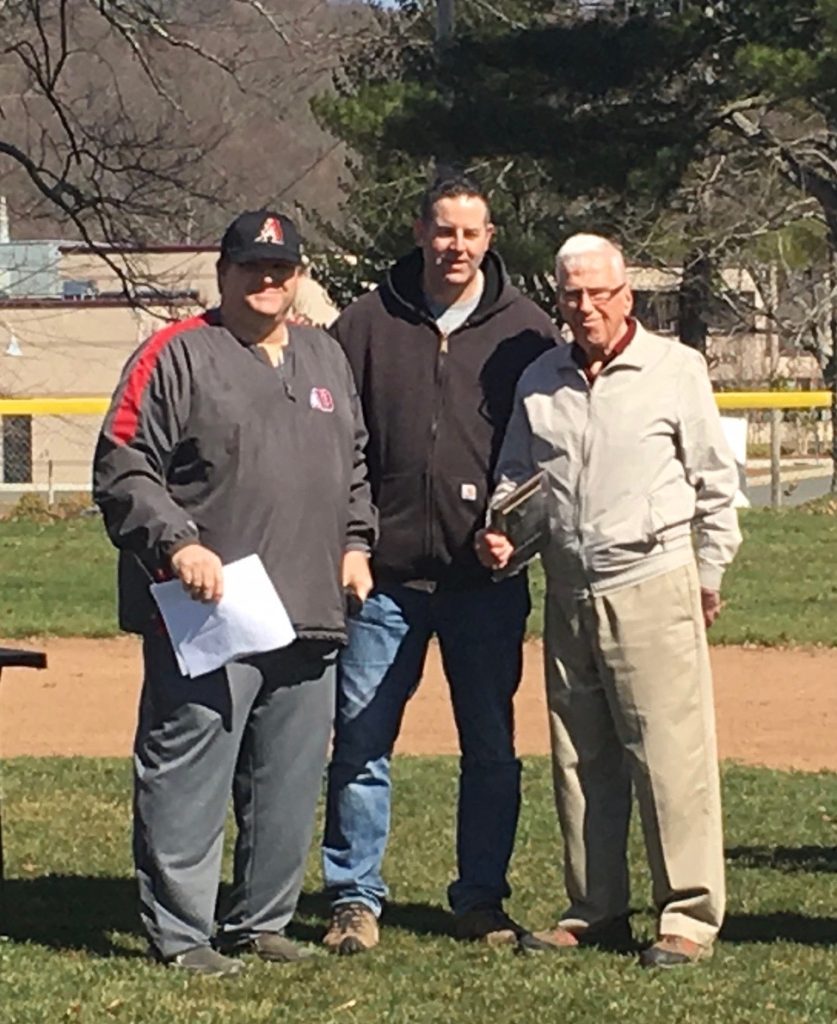 Stephen Dripchak worked in the Derby Little League for close to 20 years. He was coach of the Shamrocks for 15 of those years and also served on the executive board as secretary for 12 of them, working with Chubby Curtiss and Bill Uluski to help make our league a strong league. He is 92 years young and could be seen many years walking the belt line through Derby and Ansonia.
Mr. Dripchak's philosophy in coaching was to make sure every one of his players enjoyed the time that they were in the league. All of his players were given a substantial amount of playing time regardless of their ability levels. He always made sure all of the players who were eligible got a chance to play. He felt that too much emphasis was always put on winning, rather than the development of the child as a player that would eventually advance to high school and become a young adult.
Presented to Stephen Dripchak in grateful appreciation for the many years of service and dedication given to the youth of Derby.